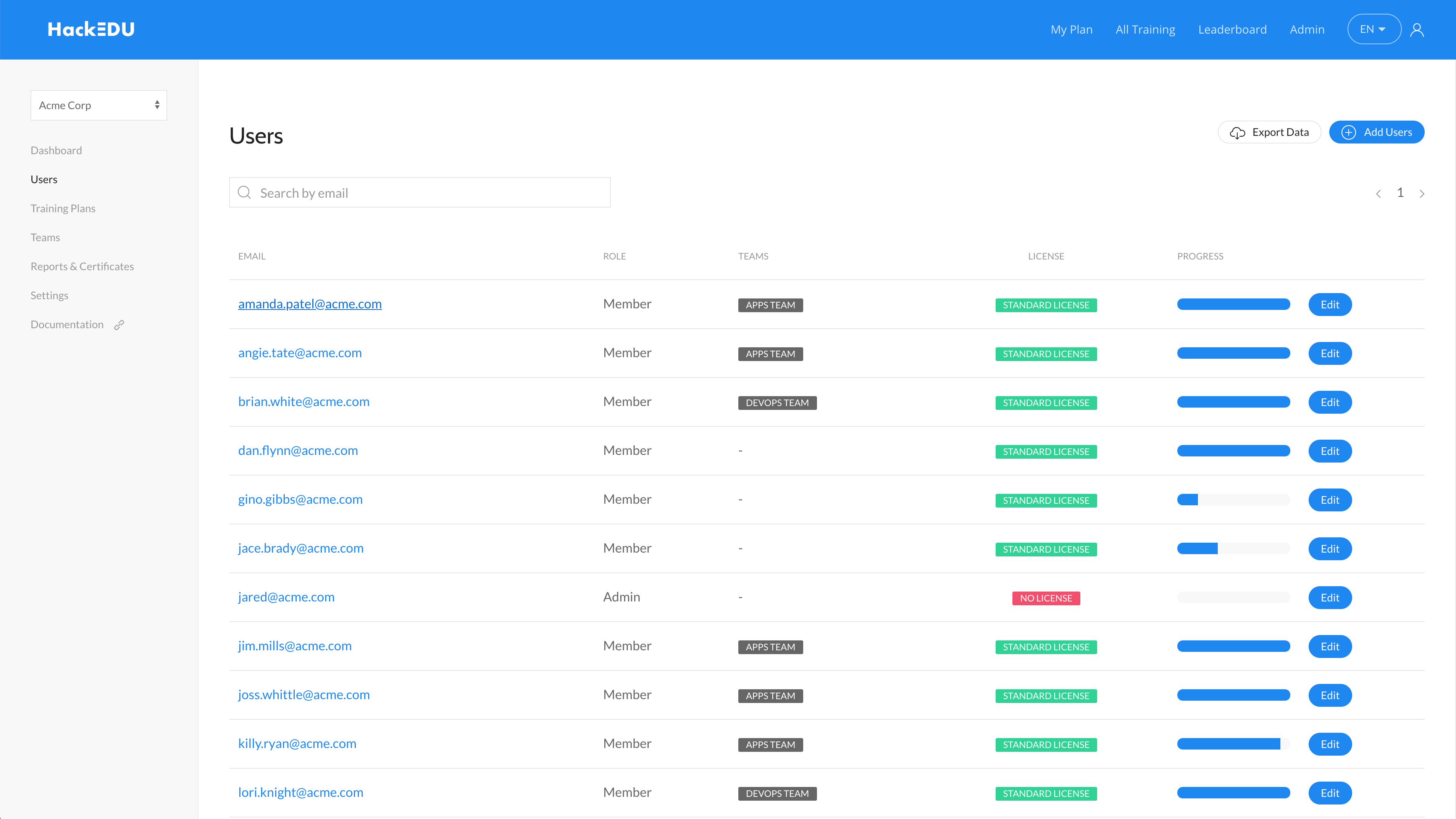 See Your Team's Progress
Get a quick snapshot of how your team's traning is going.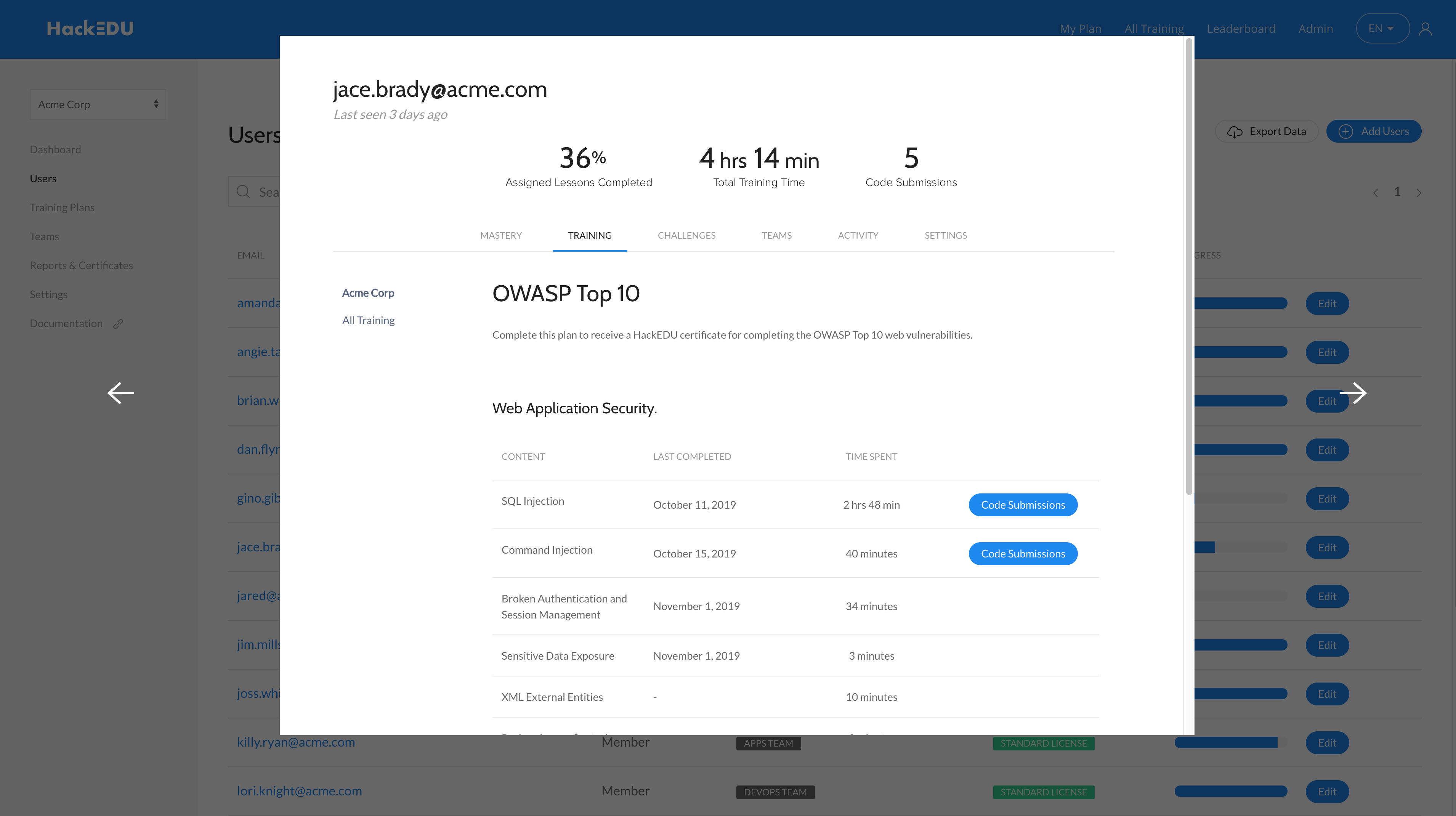 Individual Progress Reports
See how individual developers are progressing, and which lessons they've completed.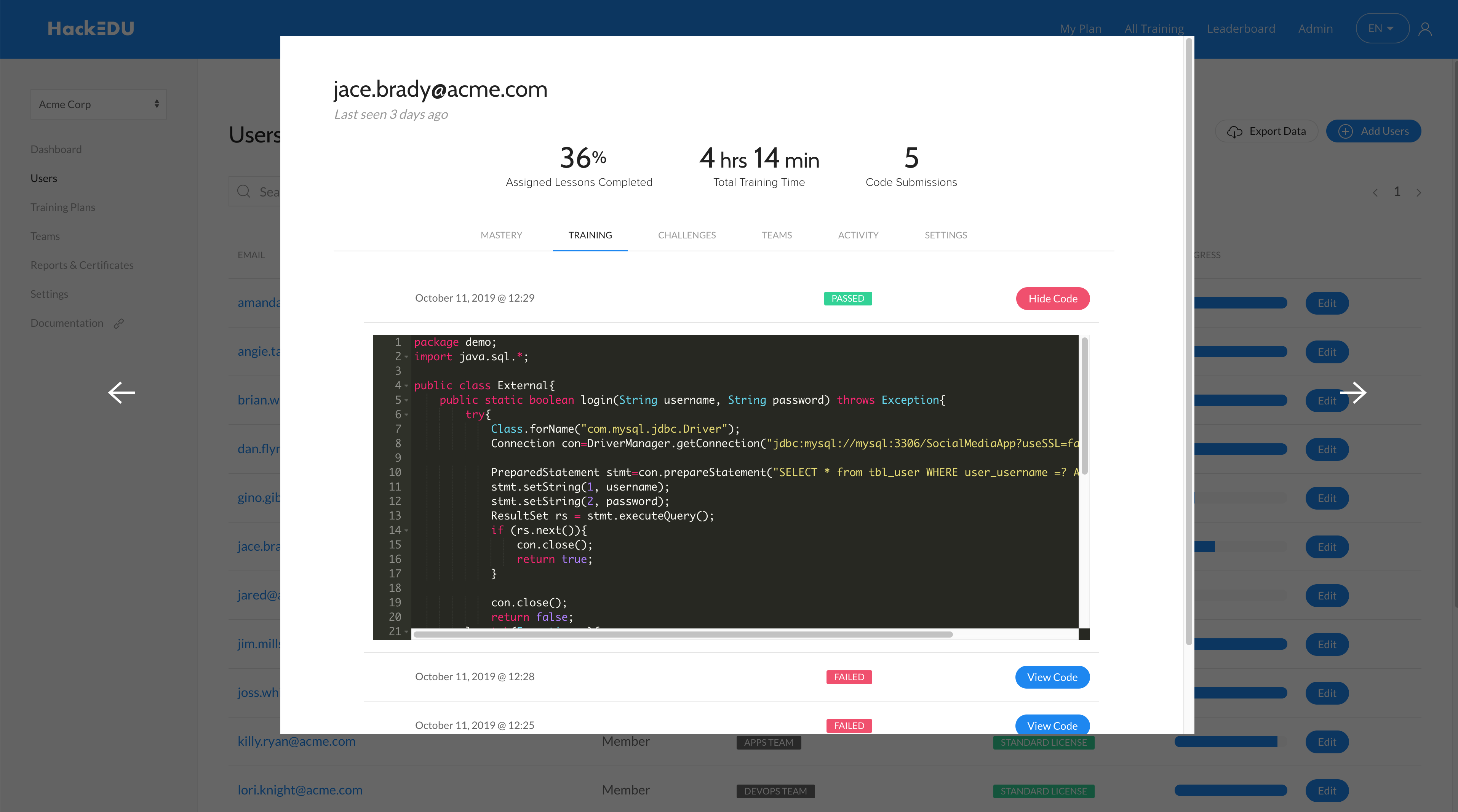 View & Evaluate Submitted Code
Look at the approach your developers are taking with their code fixes.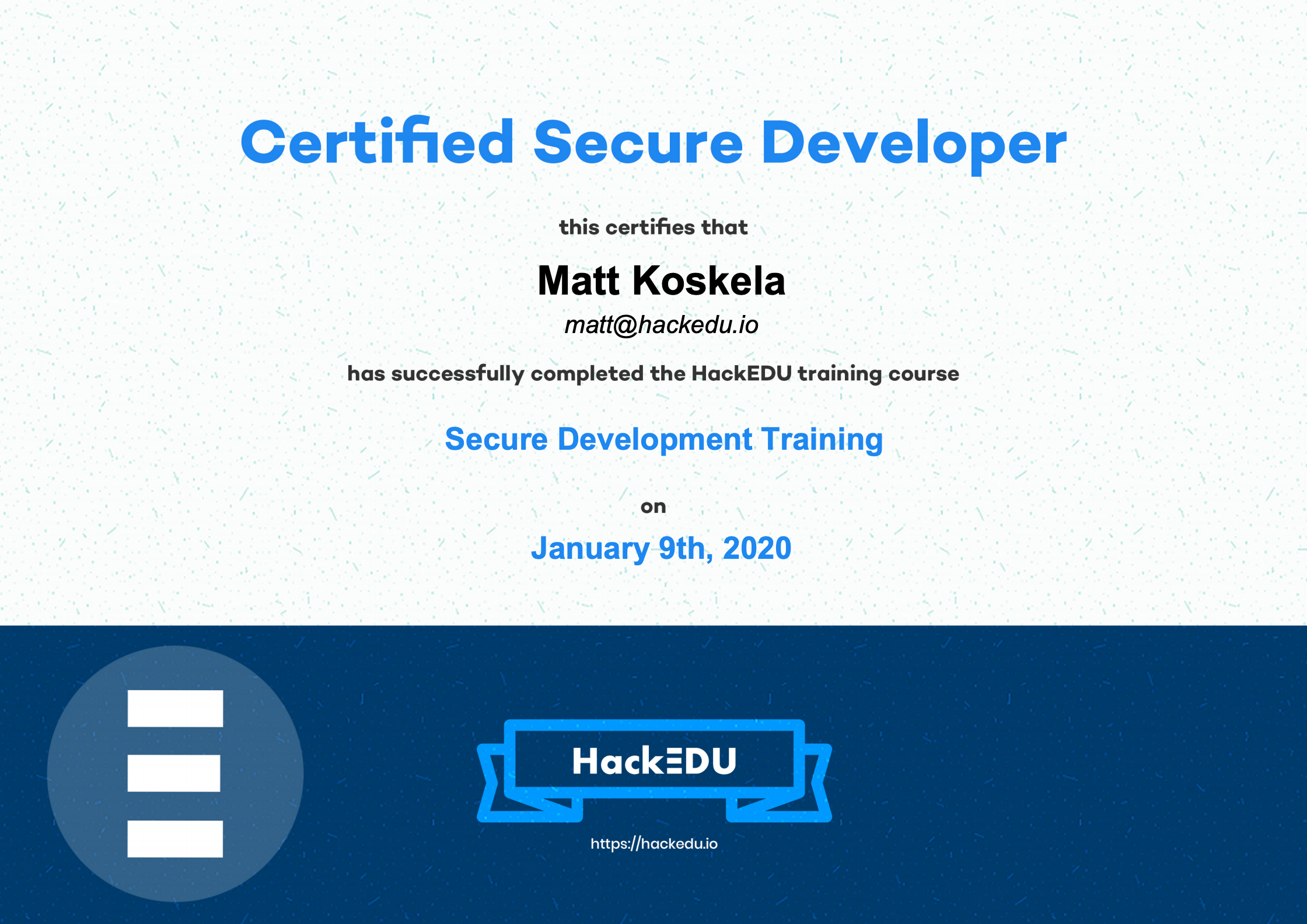 Generate Reports and Certificates
Generate proof that your developers have completed secure coding training for compliance purposes, including PCI-DSS, NIST 800-53 and HIPAA/HITRUST.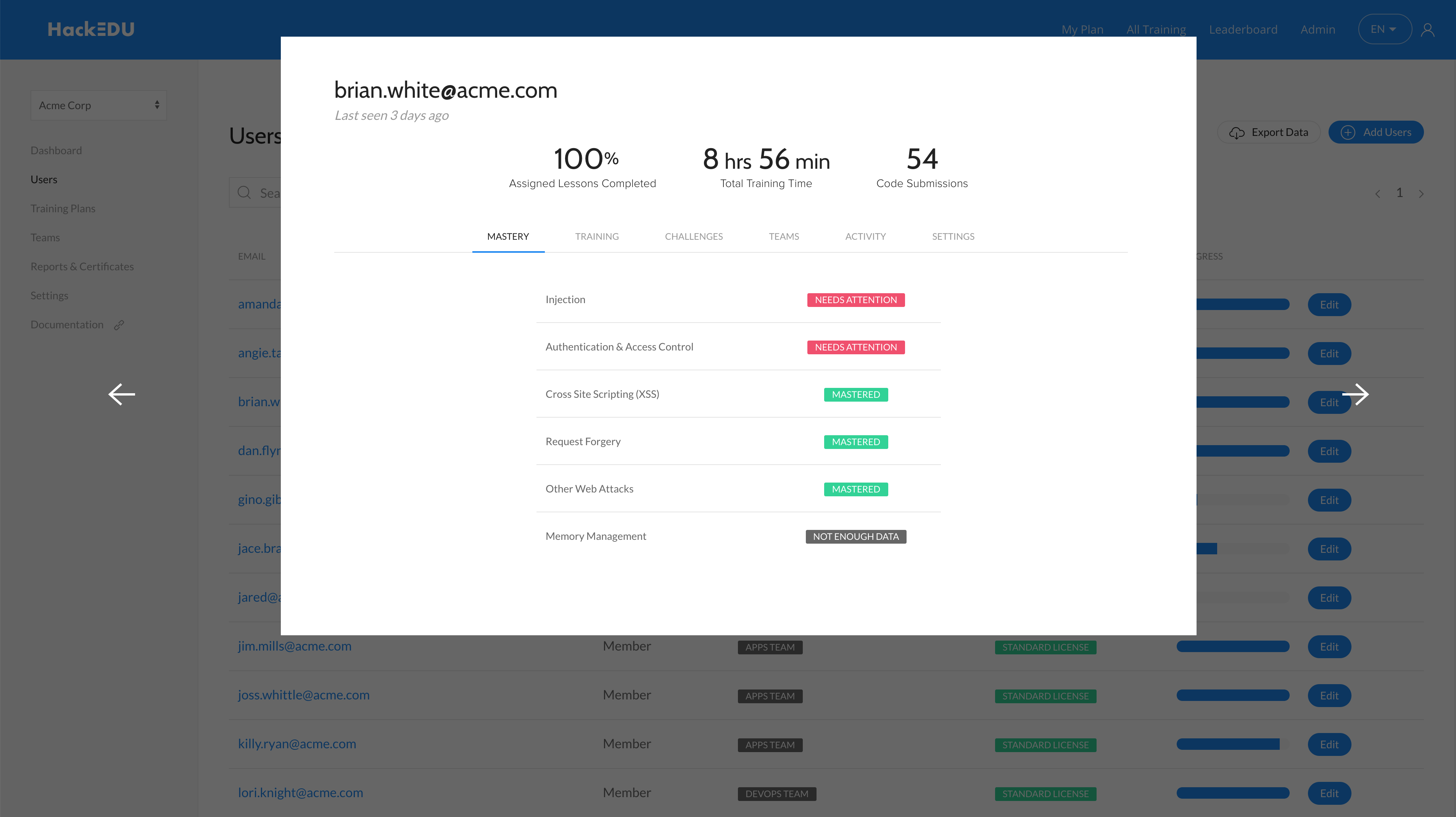 Evaluate Mastery
Evaluate how well your developers are doing in different categories of vulnerabilties and identify who may need attention in certain areas.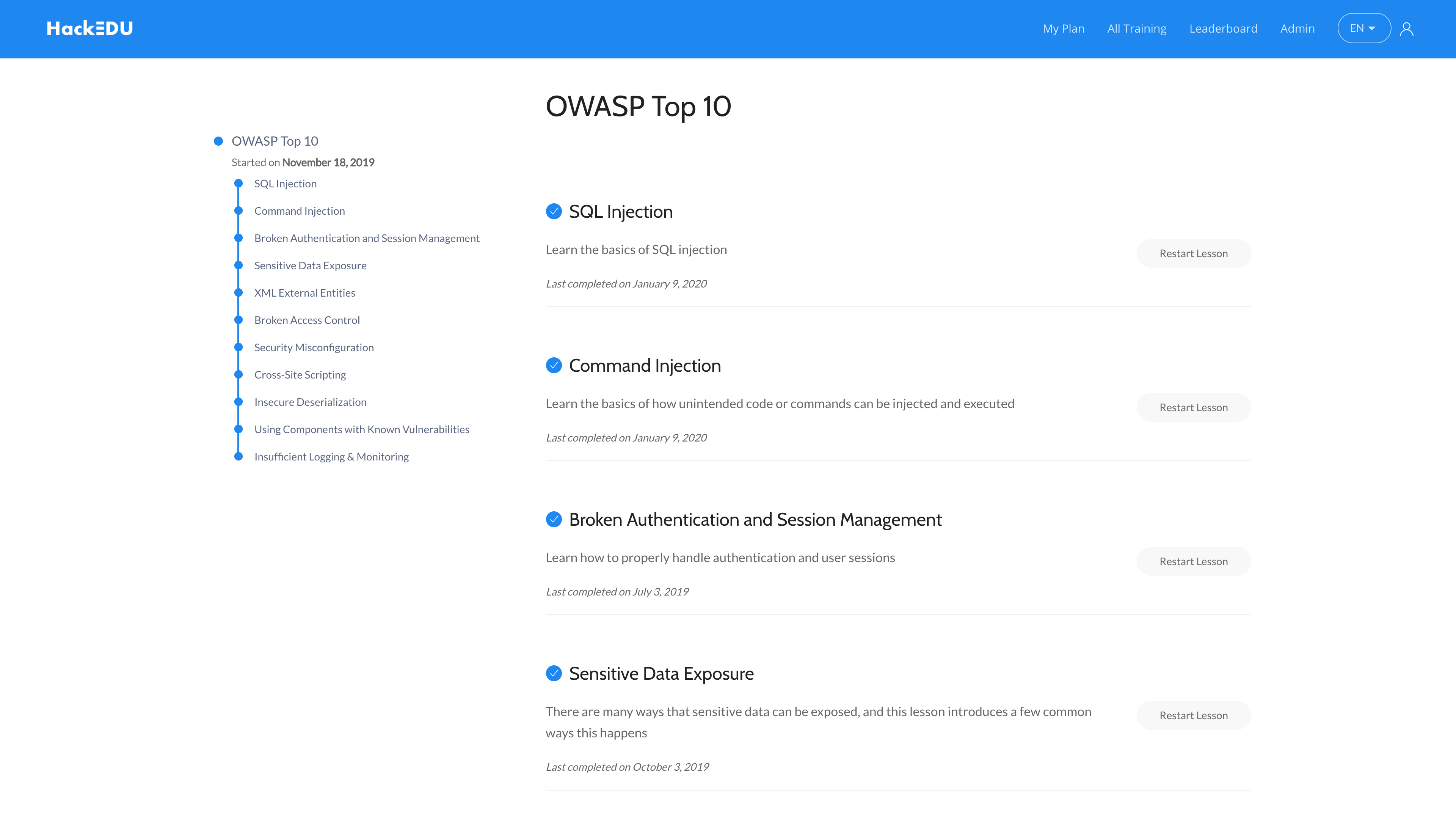 Create a Training Plan
Schedule your training based on your team's needs, and developers receive email reminders based on their progress.
Setup Single Sign On
Setup SSO to simplify your onboarding and authentication process.
Teams
Setup Teams of users to custom-tailor training to each team's needs. Not everyone needs to be assigned the same training!