Easy User Management
Streamline program administration while keeping security a priority
System Access
We give you multiple ways to ensure that access to your training platform is seamless and secure.
User Name/Password- Import users or manually enter login data; the choice is yours.
SSO/SAML- We support all providers and offer just-in-time provisioning, including the optional approval of SSO/SAML users.
User Roles
Configure users by role (admin or learner) to gate platform access to only the features each user needs.
Team-Based Assignments
Tailor personalized learning journeys for specific teams, simplifying the learning experience for learners and program administrators.
Communications & Notifications
Send in-app notifications to your learners, or use our library of templates in the AppSec Education Platform to keep your team on their journey.

A Security Journey exclusive, Learning Swing measures knowledge improvement based on a learner's self-assessment.
Before starting a lesson, a learner rates their prior knowledge of the topic. They reassess their knowledge after the lesson is complete. The difference between these two ratings is learning swing.
Security Journey lessons come with expert-designed knowledge assessments to evaluate comprehension and learned concepts.
From hands-on coding assessments to challenging questions from video lessons - collect realistic data to measure the effectiveness of your AppSec training program.
It's never been easier to prove your organization's compliance.
Whether it is PCI DSS, SOC 2, NIST, or another framework, our User Completion Reports show that compliance requirements have been met.
Spend less time responding to audit requests and take the stress out of annual compliance reviews.
Tracking learner progress is an integral part of any training program.
We offer a series of learner-focused reports to take the guesswork out of managing the learner journey.
With just a few clicks, quickly see a variety of user data, including:
Lesson attempts

Assignment completion

Path Progress

Learning swing
Program administrators can use leaderboards to quickly gauge learner progress and perform any necessary outreach to keep learners on track for success.
In one easy view, you can compare:
Points Collected
Participation Streak
Learner Level
Certificates are a great way to start and build learning momentum.
These PDFs make it easy to share learner competency and achievements both internally and externally while simultaneously motivating learners to share their successes with others.
Training Content For The Entire SDLC
With over 800 lessons across over 40 languages, frameworks, and technologies - you can improve security skills across the SDLC.
Easy Platform Customization
Match your organization's brand and culture for an engaging learner experience

Make our secure coding training platform your own and ensure a seamless learner experience:
Upload your company logo to ensure a branded identity experience
Choose from a map or list view for your learners to access content
Create customized learning path names that reflect your organization's personality


Choose from our three default platform themes (levels, belts, and climbs) or create your own to engage your learners on their journey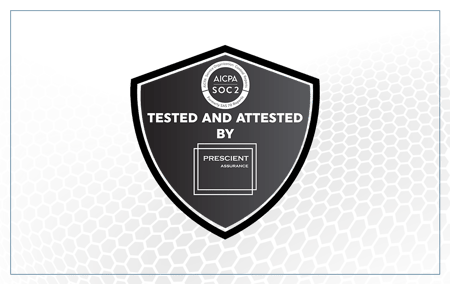 SOC 2 Type 2 Compliance
Security Journey Successfully Completed the AICPA Service Organization Control (SOC) 2 Type II Audit
The audit confirms that Security Journey's information security practices, policies, procedures, and operations meet the SOC 2 standards for security.