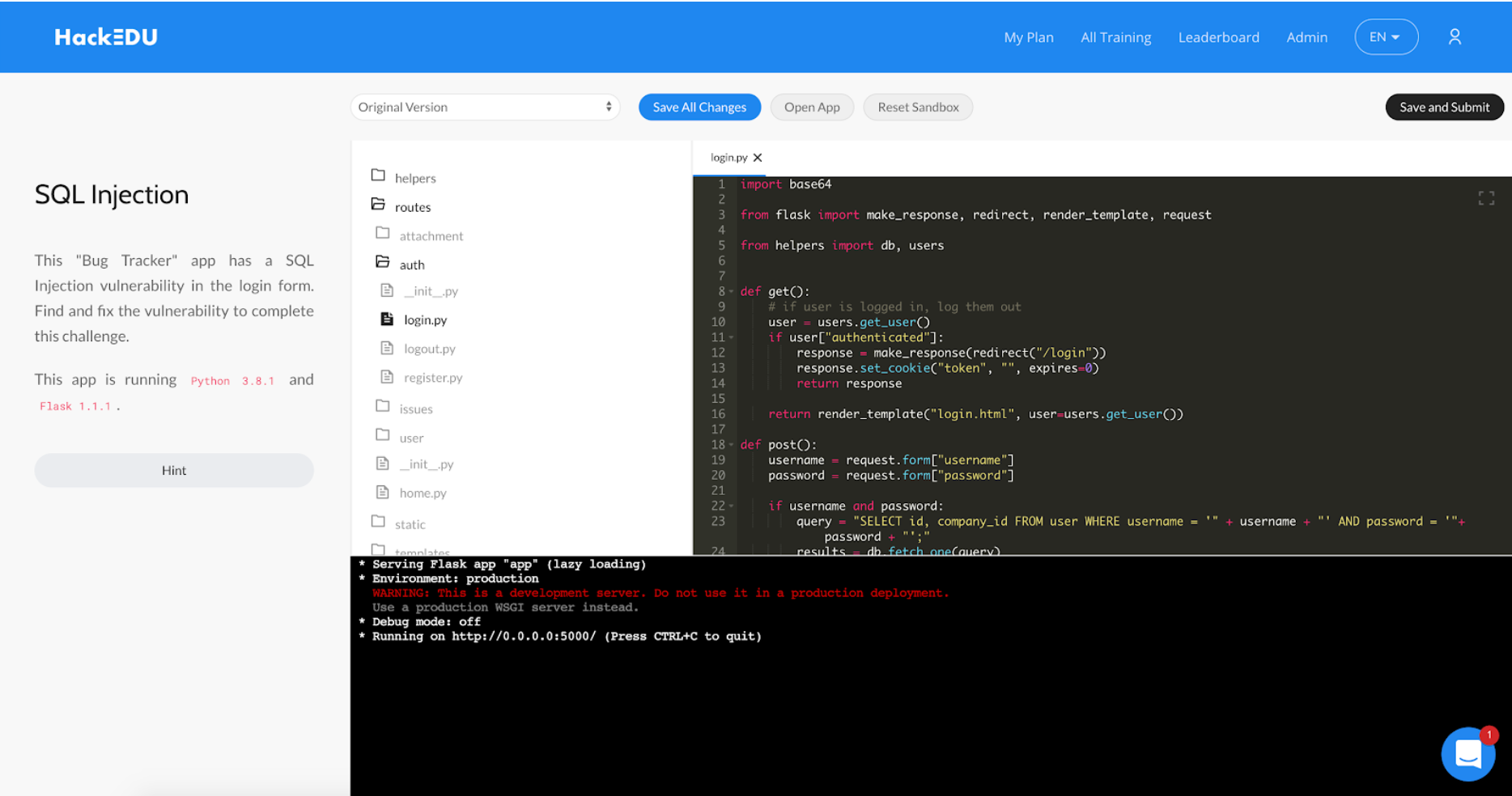 What is your Application Security risk? Do you need Secure Coding Training?
Assess your team, get the score, and find out now!
The Free Secure Coding Assessment is a hands-on assessment covering some of the Open Web Application Security Project (OWASP) Top 10 vulnerabilities. Developers need to find and fix vulnerabilities in code.