Coding and Hacking Challenges
Coding Challenges are labs where software developers practice finding and fixing vulnerabilities in software. Developers have to both find the vulnerability and then securely code in order to pass the challenge. These challenges compliment HackEDU's lessons and can be assigned before or after lessons to ensure that the training concepts are solidified.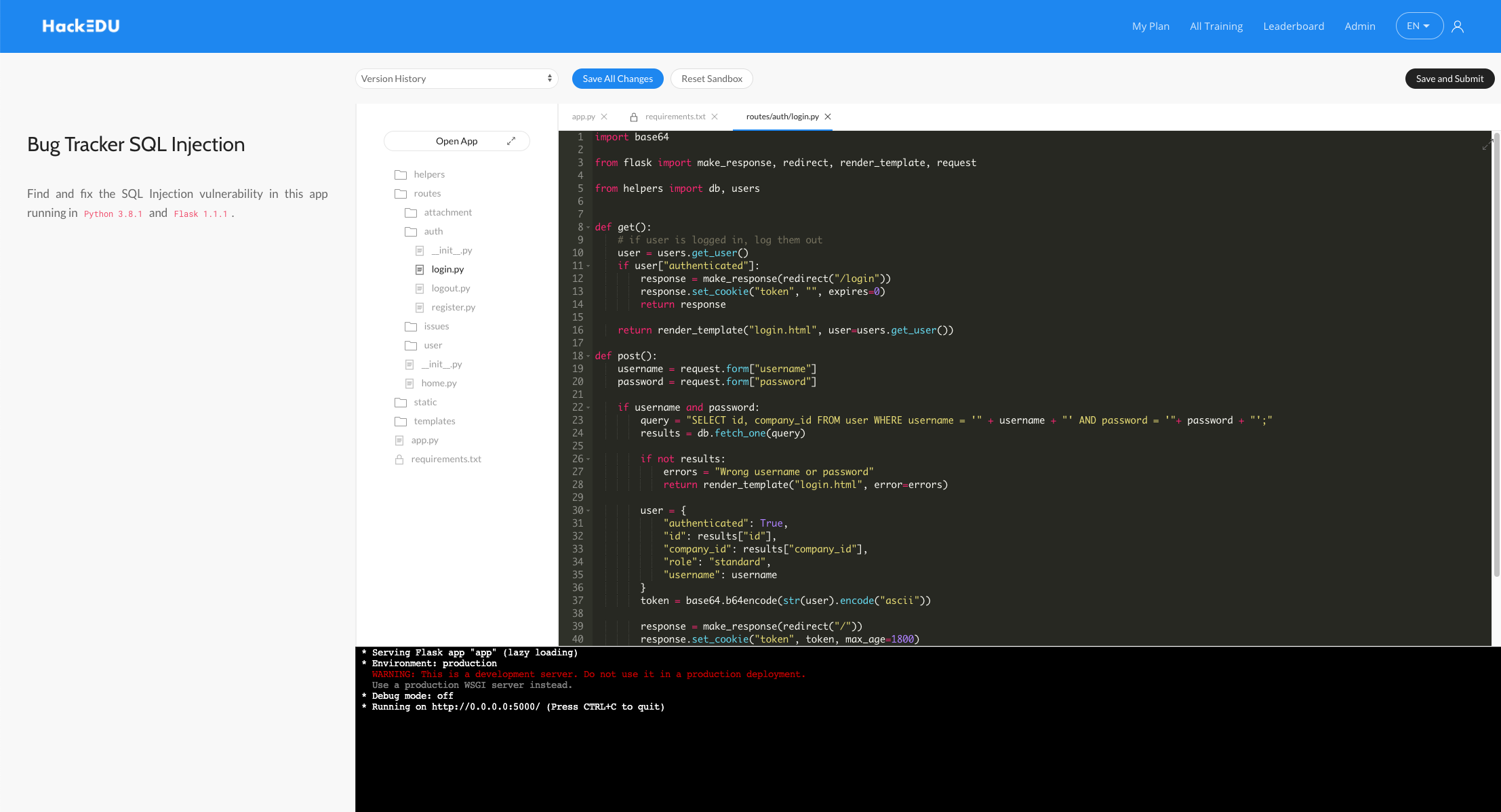 Coding Challenges
Coding challenges include practice finding and fixing vulnerabilities in many different development frameworks and languages. A variety of vulnerabilities including OWASP Top 10 vulnerabilities are covered in each language.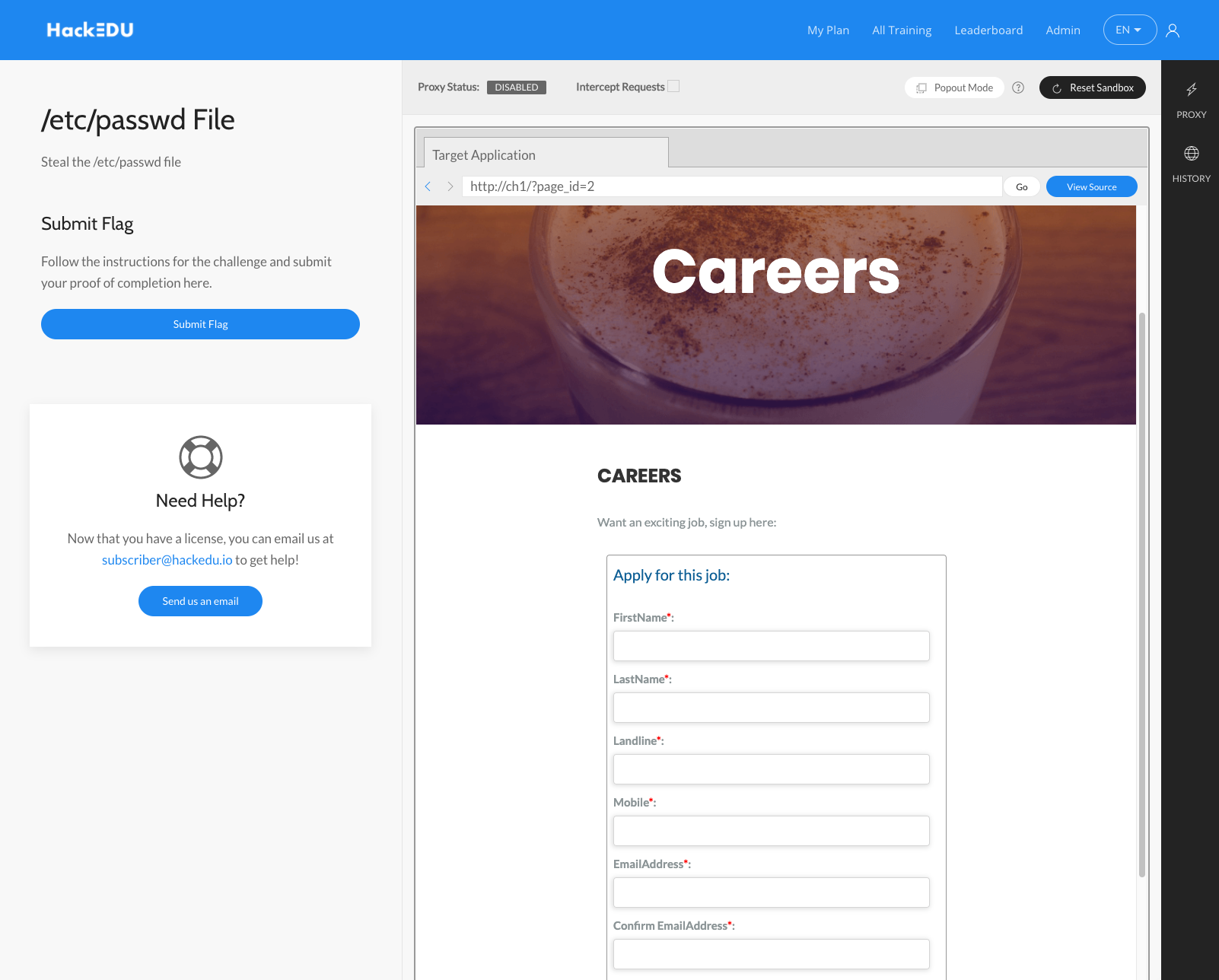 Hacking Challenges
Unlike coding challenges, hacking challenges test a developers offensive security skills. Find and exploit the vulnerability in an application and submit a flag for points.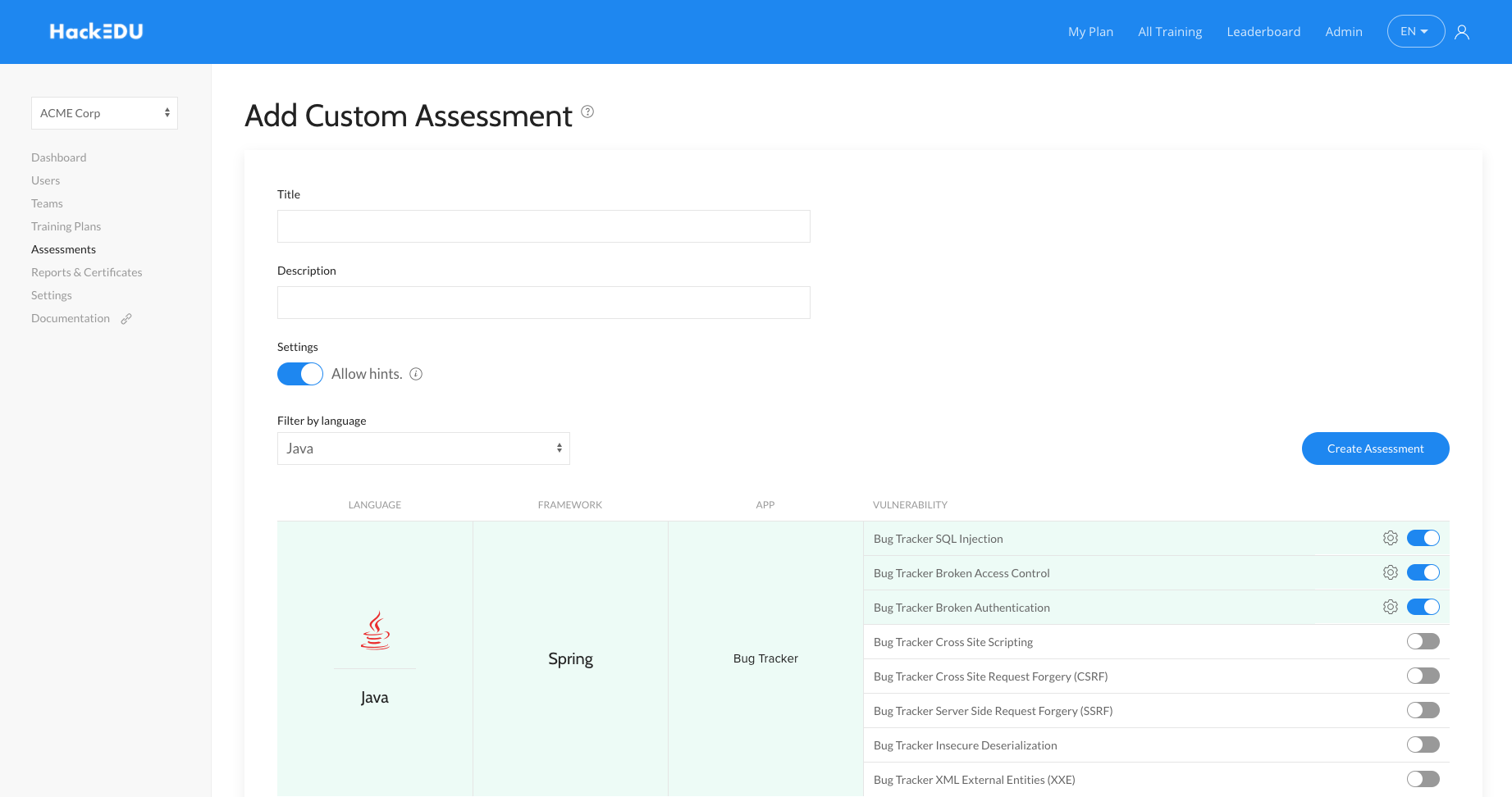 Assessments
Coding Challenges can be used in assessments to evaluate software developer's secure coding competency. Administrators have the ability to build assessments based on a subset of the challenges and assign them to developers. Assessments can be created and assigned both before and after training. The results are based on how developers do on the training and are not just pass fail.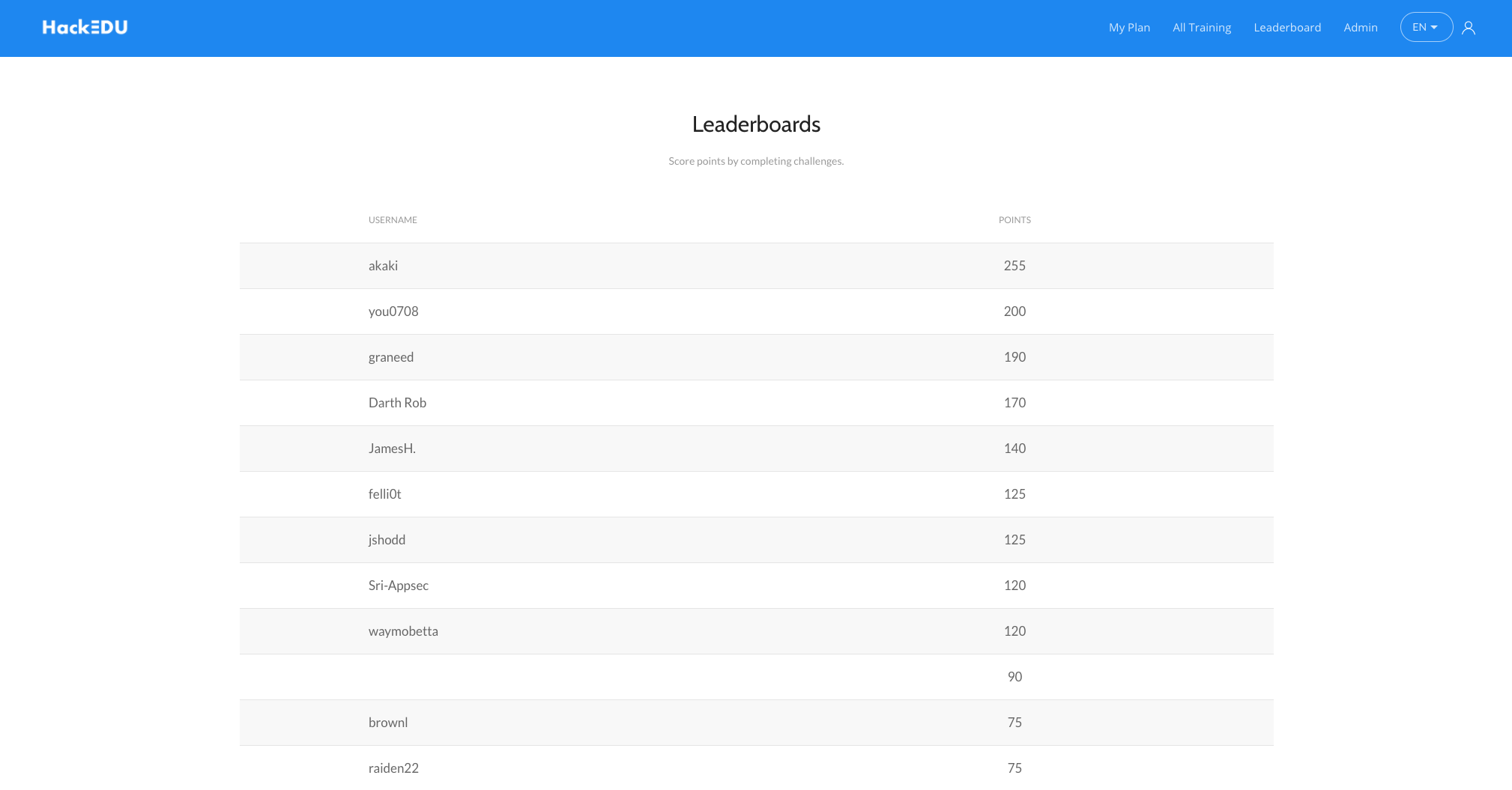 Leaderboard
Gamification can be added to challenges to further engage by both seeing and competing against peers.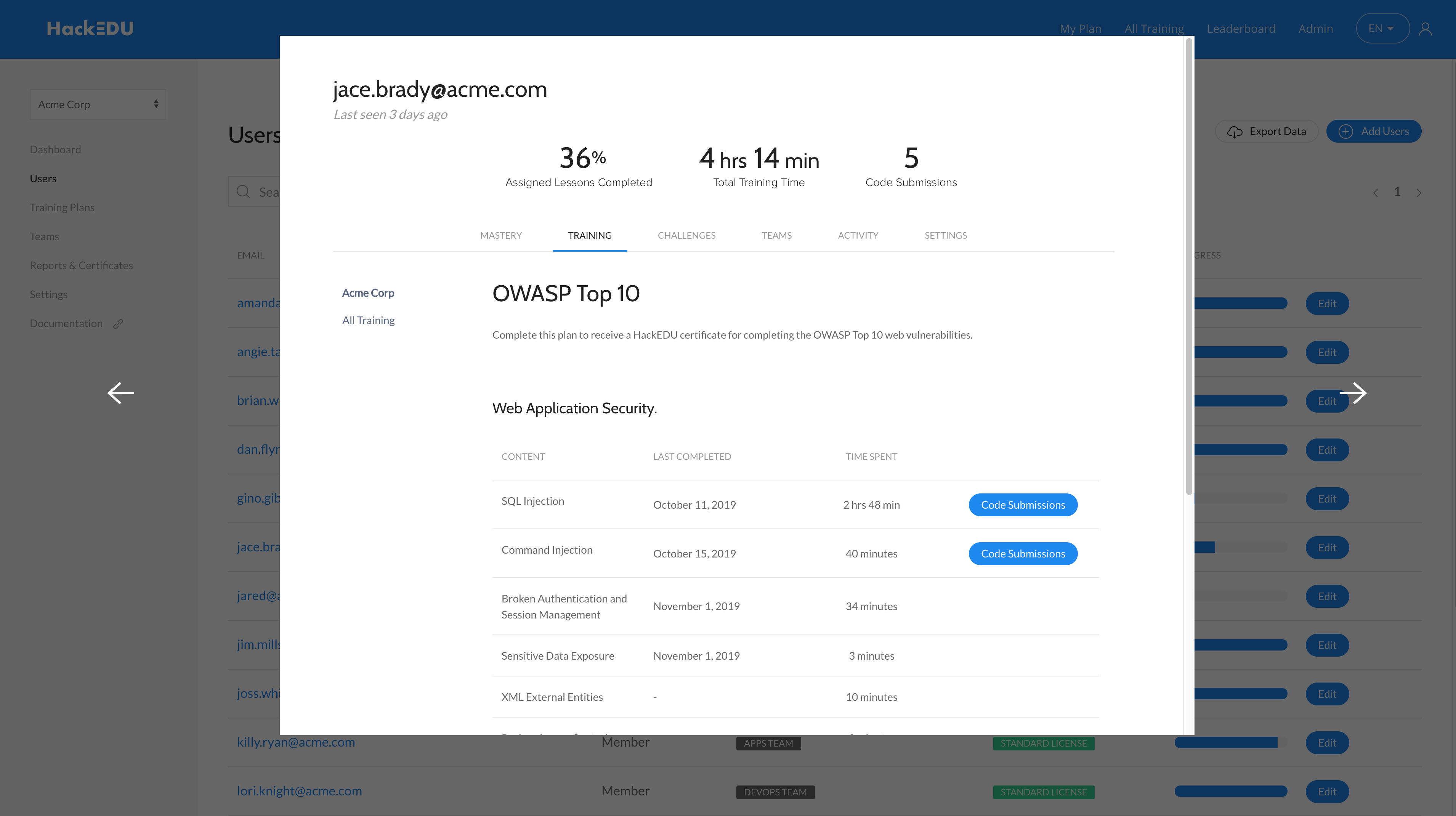 Reporting
See how individual developers are progressing, and which challenges they've completed.